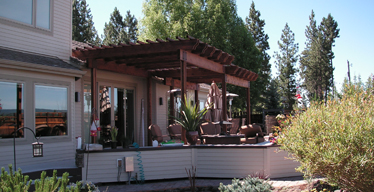 Additions
Additions can occur for a variety of reasons. Sometimes families expand unexpectedly; family members move in or out, children are born, and more members require more space. Many times additions are mean to add another functional space or expand an existing space. There are some common threads homeowners look for in their additions. Functionality, quality, and aesthetic matching are some of the most important and at Day Dream Builders LLC we deliver on all three and a whole lot more.
Comprehensive Home Additions
Room Addition – From bathrooms to bedrooms, a room addition can be a great way to expand an existing structure to accommodate increasing needs.
Bump Out – We can increase the square footage of an individual room providing the space needed for enhancements.
Sun Room – With ever warmer summers, a sun room can be a relaxing place to enjoy the weather in comfort and style.
Conservatory – Frequently paired with floral enhancements, conservatories are great for stargazing, relaxing, and entertaining.
Garage Conversion – This can be a lower cost alternative to an In-law addition.
Two Story Extension – When you need an abundance of new space, a two story extension can provide it.
In-law Addition – These are perfect for guests as well and can built with separate entrances for rental purposes.
Side or Rear Decks – Decks can be fantastic additions for entertaining and outdoor enjoyment.
Front Porch – Whether covered or open, a front porch provides a classic touch for any home.
No matter what kind of home addition you're looking for, we can build it. Using the highest quality materials and the expertise of a skilled team, every addition is fully realized on paper before work ever begins. We'll draft the layout, plumbing, and electrical systems ensuring it can be fully integrated with your existing property. Construction times vary, but with a dedicated and experienced team of builders you can be assured of the quality. We always keep you in the loop so that there aren't any surprises and you know your instructions are being carried out in full. For an addition that realizes your homes true potential, call (541) 280-9292 or contact Daydream Builders LLC today.