Bathroom Remodeling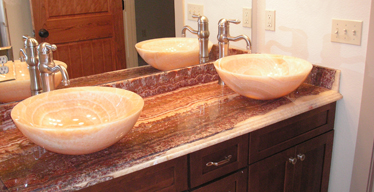 Bathroom remodeling done right can be one of the best investments you make in your home. Not only can you have the bathroom you've always wanted now, you can reap the benefits when you decide to sell. We can help you create something both modern and timeless, that fulfills your wishes for the present while beautiful well into the future. From small remodeling jobs like cabinetry and fixtures to large scale bathroom remodeling, at Day Dream Builders LLC we do it all.
Complete Bathroom Remodeling
Depending on the job there are a number of areas we'll focus on. Considerations vary depending on whether or not a remodeled bathroom is for personal use or the property is intended for rental or sale. With vast experience working with all property types, we know what buyers, renters, and homeowners look for. A bathroom remodel should be everything you want it to be, we're happy to provide professional advice and design help where and when you require it. Our team of expert level bathroom remodelers can provide you with top-notch services that include:
Tub Installation and Replacement
Shower Installation and Replacement
Sink Installation and Replacement
Toilet Installation and Replacement
Plumbing Installation and Replacement
Flooring Installation and Replacement
Fixtures Installation and Replacement
Cabinetry Installation, Replacement, and Refinishing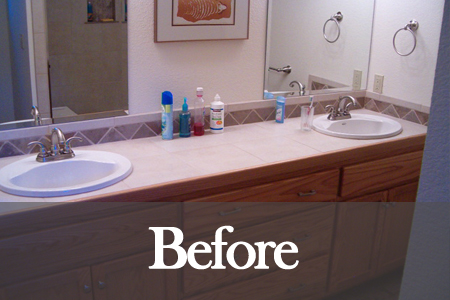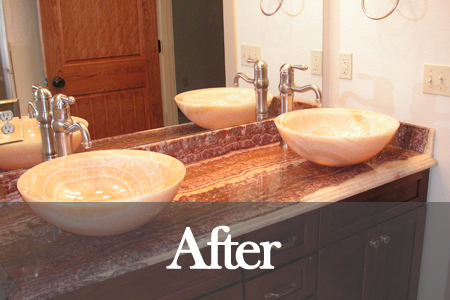 With all the options bathroom remodeling presents it can be exciting. The opportunity exists not just to update your bathroom, but to create an oasis. Whatever you've envisioned for your bathroom, from tiling to lighting changes or shelving for a botanical touch is achievable. We can't wait to get started making your bathroom remodeling dreams a reality so don't wait another second. Call (541) 280-9292 or contact Day Dream Builders LLC for masterful bathroom remodeling that brings your dreams to life.