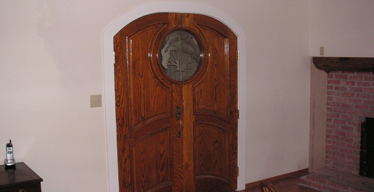 Remodeling
When you need remodeling work that takes your vision and brings it to life, you want Day Dream Builders LLC. Professional remodeling isn't just about workmanship and after 37 years in the industry we have that in spades, it's about listening to the customer. We've learned that what a customer doesn't tell you is just as important as what they do. In order to remodel a home or business exactly how the customer wants we ask extensive questions, making sure we know their preference down to the smallest detail.
We always remember that a remodel isn't for us. It's for you. It's your chance to get what you want from a space. That extends to aesthetics, utility, and comfort. Once we know what you want in a remodel, we design. At Day Dream Builders LLC we can make complete plans before ever beginning work. Depending on the extent of the job this can include electrical and plumbing layouts as well. We'll get your approval at each step ensuring that nothing gets overlooked. With extensive experience remodeling a variety of properties and types we can remodel nearly anything.
Comprehensive Remodelers
Properties Include:
Houses
Apartment Complexes
Town Homes
Hotels
Historic Buildings
Condos
High Rises
Work Includes:
Planning
Framing
Carpentry
Drywall
Painting
Siding
Roofing
Our incredibly skilled team of technicians are disciplined in a variety of specialties. We always use the right person for the job, so you get the best work possible. That attention to quality is reflected in the final results. We don't just remodel for the right now. Maintaining an elevated work standard provides every customer with quality they can rely on well into the future. Our remodeling is performed with high quality components and designed to last.
When you want to make your visions a reality, call (541) 280-9292 or contact Day Dream Builders LLC for home or business remodeling today.